PRIDE OF ODISHA
DURATION : 12 NIGHTS / 13 DAYS
Places Covered : :Bhubaneswar – Hirapur – Konark – Puri – Lalitgiri – Ratnagiri – Joranda – Dhenkanal – Tikarpada – Sambalpur – Barpali – Bargarh – Bolangir – Nursinghnath – Ranipur Jharial – Barnuapara Sanctuary – Siripur-Raipur
Day 01:Arrive at Bhubaneswar
Arrival at Bhubaneswar airport and transfer to hotel. Later if time permits half Day sight seeing of Khandagiri and Udaigiri caves. Overnight at hotel.

Day 02 : Bhubaneswar – Hirapur – Konark – Puri
Morning proceed for full Day excursion to 64 yogini temple at Hirapur and sun temple at Konark. On way back visit to the Pipili applique village and Dhauli peace pagoda. Overnight at hotel.

Day 03 : Puri – Chilika- Puri
Early morning visit Lord Jagannath Temple and witness the Mangala Arati. Have breakfast and proceed to Chilika lagoon to make boat cruise to explore Irrawardy Dolphin and visit Sea mouth. On way back visit Alaranath temple. Overnight.

Day 04 : Puri – Lalitgiri – Ratnagiri – Joranda – Dhenkanal
Post breakfast ready for the exploring the country side of Buddhist monastery and back to Dhenkanal. Evening visit ceremony of Mahima Sadhu. Overnight at the Dhenkanal local palace.


Day 05 : Dhenkanal – Vishnu ananta Sayan – Tikarpada
Post breakfast proceed to Satkosia; a largest gorge in Asia midist in the dense Jungle in Satkosia range. Boat cruise and explore the Gharial crocodile in the river. A perfect picturesque and panoramic beauty of nature you will amazed here. Also enroute visit a archeology site Vishnu Sayan and the ancient temple. Overnight at the Guest house / Tent house.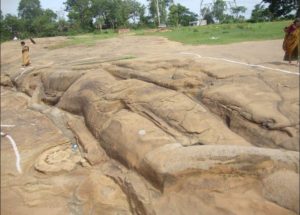 Day 06 : In the park
Visit villages and park area. Boat cruise in the afternoon at the George. Overnight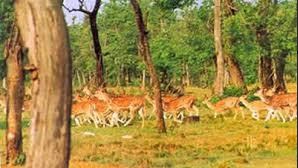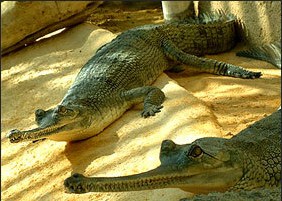 Day 07 : Tikarpada – Sambalpur
 After breakfast drive to Sambalpur. Enroute visit tribal villages of Rannappa and Mallhar. On arrival check into hotel and PM visit Hirakud Dam and panoramic sight. Overnight.

Day 08 : Sambalpur – Barpali – Bargarh – Bolangir
Early morning proceed to Barpali, one of the best silk and cotton weavers village of Odisha. Continue drive to Bolangir enroute visit textile villages. On arrival chk into hotel and Overnight. ( 200 Km / 6/7 hrs drive)

Day 09 : Bolangir – Nrusinghanath – Bolangir
Nrusimha Temple stands amidst the verdant beauty of the picturesque Gandhamardan hills. Nrusinghanath is a popular and attractive pilgrim point. Coupled with a series of beautiful waterfalls and some sculptures, its location offers an air of serenity and visual delight, making the trip worthwhile. Also visit tribal villages. Overnight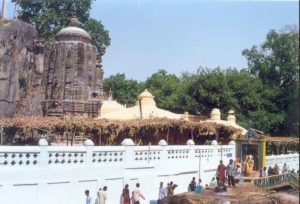 Day 10 : Bolangir – Ranipur Jharial – Bolangir
Morning excursion to Yogini temple at Ranipur Jharial. It is one of the four existing Hypaethral Temples dedicated to sixty-four Yoginis in India. Its an important archeological site consists of the twin villages of Ranipur and Jharial. Back to Bolangir and Overnight at hotel. ( 250 km / 7/8 hrs drive including sightseeings )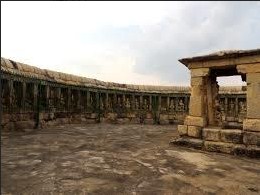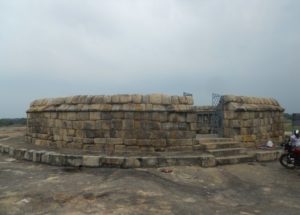 Day 11 : Bolangir – Barnawapara Sanctuary
Post breakfast proceed to Barnawapara Sanctuary enroute visit tribal villages. Overnight at the sanctuary and safari in side the park.


Day 12 :
Barnawapara – Siripur
Morning safari and later drive to Raipur enroute visit Siripur (A Buddhist heritage site). Check into the hotel and visit Tribal Museum. Overnight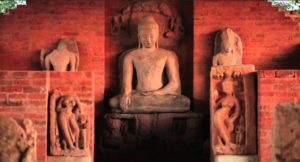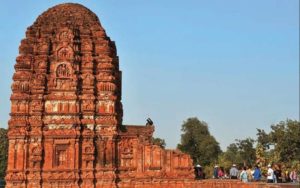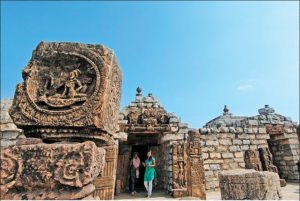 Day 13 :
Post breakfast departure transfer to the Airport for onward journey.