CULINARY TOUR
(9 nights/  10 days)
Day 1 :
Assistance at airport and transfer to hotel.  Afternoon visit Khandagiri &Udaygiri caves of 2nd century BC. Overnight at Hotel in Bhubaneswar.

Day 2: ( Bhubaneswar) :
Fullday Visit the temples Bhubaneswar like of Parasurameswar Temple (7th Century AD.), Mukteswar Temple  ( 10th Century AD.), Rajarani  Temple ( 11th Century AD.) and Lingaraj Temple ( 11th Century AD).Also visit Bindusagar lake and have a Heritage walk in the morning through the by lanes of Old Bhubaneswar.  Visit of the Kitchen inside Ananta Vasudeva Temple, The cooking of food and offering to God and the eating area of pilgrims.  Overnight at Hotel in Bhubaneswar.


Day 3:( Bhubaneswar- Ratnagiri-Dhenkanal 150 kms 4hrs drive) :
After breakfast drive to Dhenkanal en route visiting Buddhist ruins, ancient stupas-chaityas, archeological excavation sites  at Ratnagiri & Udayagiri. On the way Pahala village is famous for a sweet called Rasagola, means cheese balls boiled in water and  dipped in Sugar syrup. It is a delicacy since 12th Century. And one can find more than 500 sweet stalls  Overnight at Dhenkanal palace.


Day 4:
After breakfast  drive to visit Nuapatna Silk Ikkat weaving village, Dhokra casting   handicraft village at SadeiBaruni, Joranda temple , Sadhus of Mahima Cult and drive back to Dhenkanal. Dhenkanal is famous for BARA, (Bengal gram dal soaked in water,  When soft, grinded to a dough , made into size of doughnut and fried in oil, ready to eat hot & crispy.  Overnight at palace.

Day 5: ( Dhenkanal-Puri ) :
Drive to Puri en route visiting Dhauli, 64 yogini temple and Pipli appliqué village .Later drive to Puri to visit Jagannath Temple ( Non Hindus are not permitted inside) from top of a platform and market. In front of Jagannatha temple people sale a dry culinary called Feni or Khaza , made of wheat floor & sugar,One can see how they make it.Overnight at Hotel in Puri.


Day 6: ( Puri- Konark-Puri) :
Morning drive to Raghurajpur artisan village , where visit the house to see how the ladies prepare the lunch for the household ,enjoy the way of preparation and have lunch with them. Afternoon visit Konark a world heritage site – It is designed as a celestial chariot of Sun God, complete with twelve pairs of wheel and seven horses. This legendary temple has sculptures of great beauty covering all aspects of life.  Overnight at hotel.

Day 7 : ( Puri – Gopalpur)
After breakfast drive to Gopalpur en route   visiting Chilika lake for migratory birds. Here the boatmen Catch the fish from the lake , barbeque it, and eat it with rice. One can enjoy a fresh prehistoric barbequed fish from the lake . Overnight at hotel in Gopalpur.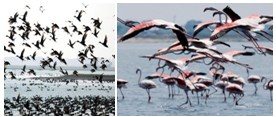 Day 8 :
Full day visit to Chandragiri to visit Padmasambhava Buddhist University ,Hot sulphuric spring at Taptapani. On the way in a small restaurant one can see how they cater the food to costumer as first as possible and also experience the making of Samosha an Indian snack.  Overnight at hotel in Gopalpur.
Day 9 :
Morning relax in the golden beach of Gopalpur or visit the fishermen village  and later drive back to Bhubaneswar through Taratarini Temple. On the way in a small restaurant one can learn how to cook Prawns and Crabs in typical Odishan way, Overnight at Bhubaneswar.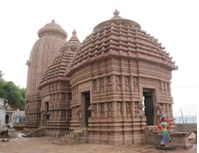 Day 10 :
After breakfast Assistance and Departure Transfer to Airport for onward Journey.
TOUR END