HOLI WITH TRIBAL PEOPLE
Day -01:- Arrive Raipur and transfer to Kanker. Overnight Kanker Palace.
Day 02  :-FulldayHoli in Kanker . Overnight.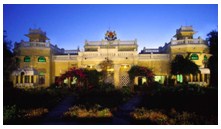 Day 03 :- Kanker to Jagdalpur en route visiting Deer horn  GotulMuria tribe, Kondagaon artisan village. O/N

Day 04 :- Morning visit to Bison Horn Maria Tribal villages and afternoon their market at Pamela. O/N

Day 05:- Drive to Rayagada en route visiting BadaParaja village, Weekly Market at Kakriguma, and MuniakaKondh tribal villages.

Day 06:-Rayagada to Gopalpur through DesiaKondh market at Dukum, Saora, Kumuti tribal villages and Taptapani sulfuric spring. O/N Gopalpur.

Day 07  :-Gopalpur – Chilka lake – Puri  O/N Puri
Day 08 :-  Fullday visit of nearby village to witness the worshiping of Dola festival.( the village Gods & Goddesses come in Palanquins to each and every house to have prassad , which falls 5 days after normal Holi). O/N Puri.

Day 09 :-Fullday visit to Raghuragpur  village to witness the assemble of Gods, their worshipping and Sahijat . O/N Puri.

Day 10 :- Drive to Bhubaneswar through Konark. O/N Bhubaneswar.

Day 11 :-  Morning visit the temples and afternoon drive to Harirajpur to witness the assemble of deities with colores and firecrackers in the evening.  O/N Bhubaneswar.

Day 12 :-  Post breakfast  transfer to airport for onward journey.