THE GLORIOUS ORISSA
DURATION : 6 NIGHTS / 7 DAY
Places Covered : Bhubaneswar city temples – Dhauli – Konark – Puri – Chilika – Bhubaneswar.
Day 01 : Arrive Bhubaneswar
Welcome to your "The Glorious Odisha" visit ! On entry our delegate will support at Bhubaneswar airplane terminal and exchange to inn and later move ahead to capital city of the advanced State of Odisha and the aged kingdom of Kalinga, evening visit the Ekamra Crafs town (A show instance of Orissan workmanship & Crafts). Overnight at the lodging.

Day 02 : Bhubaneswar
Our the Temple City of Bhubaneswar which incorporates Mukteswara Temple, the Rajarani Temple, the Parasurameswara Temple. Nighttime visit the Jain buckles on Khandagiri and Udaygiri slopes which house the multi-storied antiquated loft living arrangement for the Jain friars. Overnight at the lodging.

Day 03 : Bhubaneswar
Today one will visit Dhauli Ashokan Edicts arranged on the bank of the stream Daya. What's more later visit the Yogini Temple at Heerapur alongside Bell-metal town. Night visit the state historical center and have extra time for shopping. Overnight at the lodging.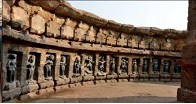 Day 04 : Bhubaneswar – Pipli – Konark – Puri
Morning drive for Puri, enroute going to Konark and the acclaimed creative appliqué make town of Pipli. Evening continue to Puri, well known for its brilliant shoreline. Be that as it may the distinction of Puri radiates most from the Jagannath Temple, which helped the saying Juggernaut to the English dialect. Overnight at the inn.

Day 05 : Excursion to Chilika
Have a dynamite day with a visit to Chilika Lake, acclaimed for its transitory fledglings and Irwaday dolphins. Chilika Lake in Odisha is Asia's biggest island salt-water tidal pond studded with little islands. Have ocean bottom lunch at the tidal pond restaurant. Overnight at the lodging.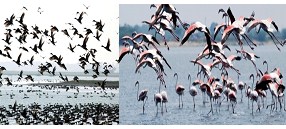 Day 06 : In Puri
A visit to Pattachitra painting specialty town noted for its pattachitra canvases, Pottery town, Fishermen town and Gundicha Mandir, a sanctuary found toward the end of Grand road around 3 kms northeast of the Jagannath sanctuary will be highlights of the day. Overnight at the inn.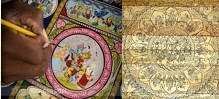 Day 07 : Departure from Puri
Today offer goodbye to your "The Glorious Odisha" visit! After breakfast morning exchange by street to Bhubaneswar airplane terminal for your forward adventure back.